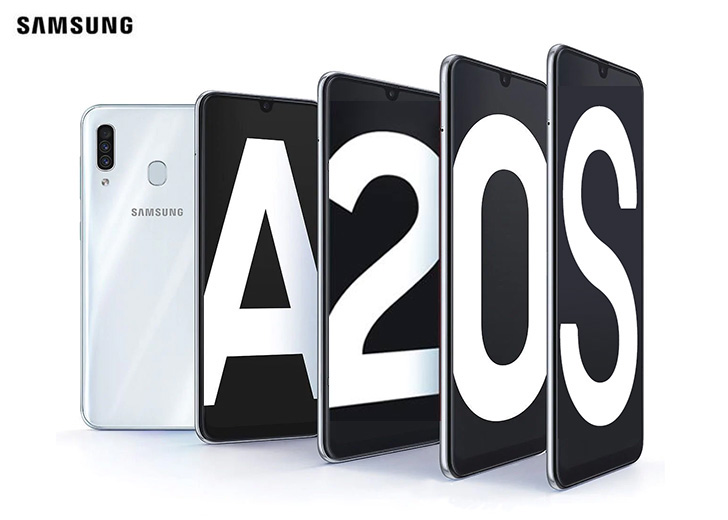 Korea's smartphone maker Samsung is preparing to launch its new phone Samsung Galaxy A20s soon. Right before launching, but the specification of Galaxy A20S has been leaked. According to the report, the company can give a strong battery in Galaxy A20S with the triple rear camera setup. Samsung introduced the Galaxy A10, A30, and A50 smartphones. The Samsung Galaxy A20S smartphone will be an upgrade version of the Galaxy A20.
Specification of Samsung Galaxy A20S
The report further states that Samsung can get a 6.5-inch full HD display in this phone, which will have a resolution of 1520×720 pixels. Also, for fast performance, it will have Qualcomm's Snapdragon 450 processor. Apart from this, the Galaxy A20S will get 4 GB of RAM and 64 GB of internal storage. The Galaxy A20S can be introduced in the market with green, red and black color options.
According to the report, Samsung will offer a triple rear camera setup in its latest phones which will have 13 megapixels, 8-megapixel ultra-wide-angle lens, and a 5-megapixel depth lens. It is being said that the Galaxy A20S will get an 8-megapixel selfie camera. Earlier, the Galaxy A20 had a 13 and 5-megapixel dual-camera rear setup.
Samsung Galaxy M30S and Galaxy A20S will be launched in the Indian smartphone market on September 18. But till now the company has not given any official information about both phones. There is currently no information about the price of the phone.